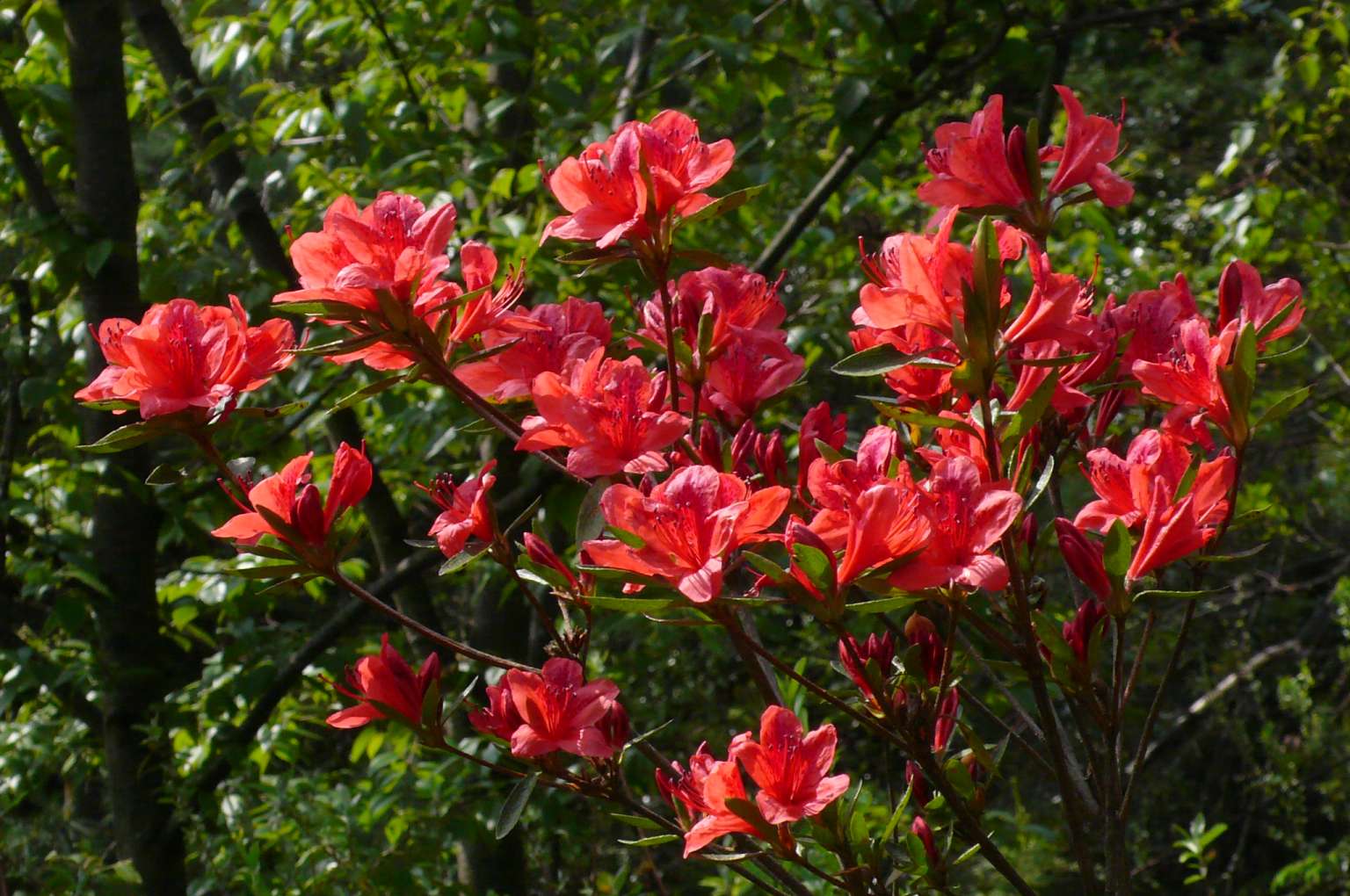 Global Survey of Ex situ Rhododendron Collections
Following a collaborative international effort, The Red List of Rhododendrons was jointly published in 2011 by BGCI and FFI under the partnership of the Global Trees Campaign. The report highlighted the urgent conservation need with 75 taxa on the verge of extinction in the wild (Critically Endangered and Endangered).
The first stage of action was to establish the extent to which rhododendrons are currently being held within ex situ collections around the world by carrying out a global survey. Botanic gardens, arboreta and other institutions with notable Rhododendron collections were asked to upload their collection information to BGCI's PlantSearch database.
The survey identified 12,068 rhododendron records from 304 institutions in 42 countries. However, only 276 ex situ records representing just 48 of the most threatened rhododendrons were located. This means that many of the Critically Endangered or Endangered taxa are currently not known to cultivation and therefore at great risk of extinction if threats that they are facing in the wild are not addressed.
A better understanding of the conservation status of group (The Red List of Rhododendrons) and a better understanding of the ex situ collections status contained in this survey forms a strong basis with which to set conservation priorities and action.
The report concludes by making a call for further information to fill gaps in our knowledge of collections and by making a series of recommendations based on the results of the survey including: the strengthening of existing ex situ collections, establishing new collections, implementing restoration and reintroduction activities, involving local communities and organisation in conservation activities, developing public awareness programmes and enhancing BGCI's PlantSearch database.
The global ex situ survey was used to guide conservation planning at the International Rhododendron Species Conservation Conference, jointly hosted by BGCI, the Royal Botanic Garden Edinburgh and the Rhododendron Species Conservation Group (RSCG) in April 2013. Read more about the conference.
Download the 2012 report: Global Survey of Ex situ Rhododendron Collections