Plant Sales
Botanic gardens sell plants for many reasons - to raise funds for running costs, for a specific project, to satisfy visitor expectations, to introduce species to ornamental horticulture or to promote sustainable use.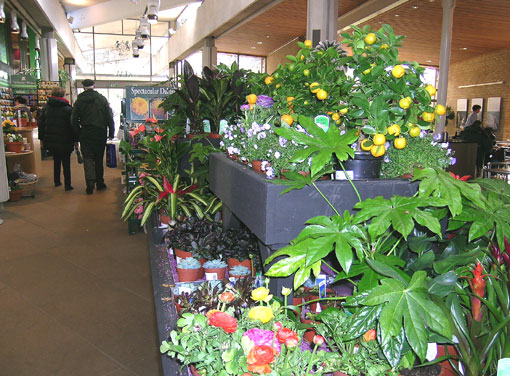 What kinds of plants are sold in plant sales? A garden may choose to sell only commercially- bought stock, or excess material from the garden's own collection.
Garden- propagated plants might be cultivars already available in horticultural trade, or known provenance, wild-source material. And the plants might be native to the garden's country, or from another country.
Depending on the type and source of material, there may be conditions affecting how it can be sold, or whether it should be sold at all. Plant sales can be thought of as a type of commercialisation and so need to be considered carefully – gardens may need to get new prior informed consent from the original providers to sell some plants! While most plants sold will probably end up in the hands of amateur gardeners, there is potential for plants to be bought and developed by the commercial sector.
How can gardens ensure that buyers know what they can and cannot do with the plants they sell? Some gardens communicate simple terms to buyers by printing messages on seed packets, some may choose to restrict sales of known provenance material to members or 'friends', and some use Material Transfer Agreements to ensure that terms are understood and the plants are not commercialised without the consent of the garden and/or country of origin.
Gardens also need to consider how they can share benefits arising from plant sales with countries of origin, either directly, or more indirectly, for example through a 'benefit-sharing trust fund', pooling a percentage of profits for use in specific capacity-building activities (useful where the individual profits per plant and per country would be dwarfed by the transaction costs).
On another CBD-related note, gardens should also to think about whether the plants they sell could become invasive, especially in the case of non-native species!
Case Studies:
Fairchild Tropical Garden (US)

Limbe Botanical and Zoological Garden (Cameroon)
Royal Botanic Gardens, Kew (UK)
Botanic Gardens Trust, Sydney (Australia) [coming soon]