CITES learning modules
BGCI has created a suite of learning modules on the Convention of International Trade in Endangered Species (CITES), essential for those working in botanic gardens with CITES listed species. The modules below will explain what CITES is, explain a CITES listing and provide information on how CITES can be implemented in your institution. After every module there is a quick quiz to test your knowledge.
Powerpoint presentations are also available to download for those interested in utilising this resource for training purposes.
Module 1: Introduction to the Convention on International Trade in Endangered Species (CITES)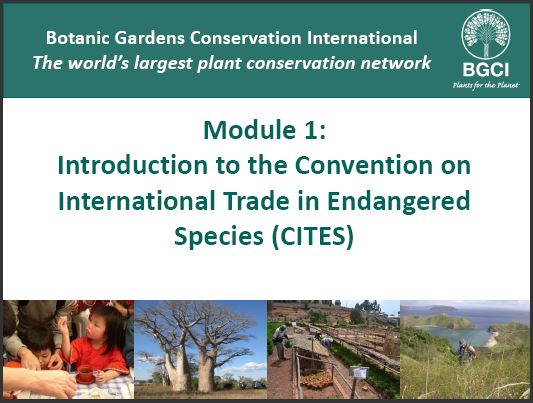 Module 1 Powerpoint Presentation
Module 2: Understanding a CITES listing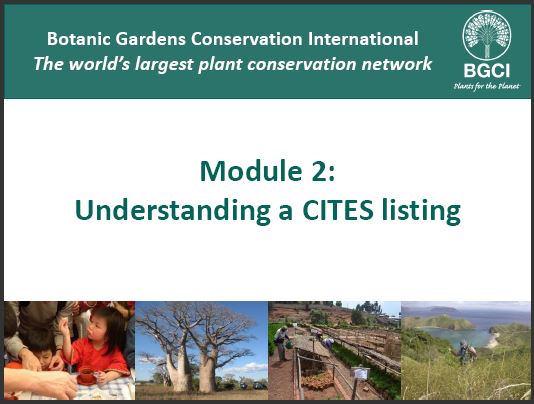 Module 2 Powerpoint Presentation
Module 3: CITES and Stricter Measures The European Union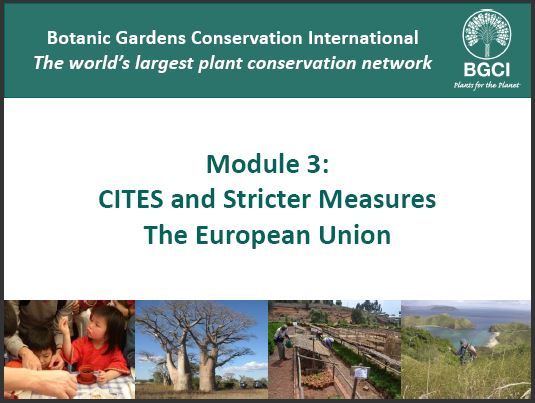 Module 3 Powerpoint Presentation
Module 4: CITES and Scientific Institutions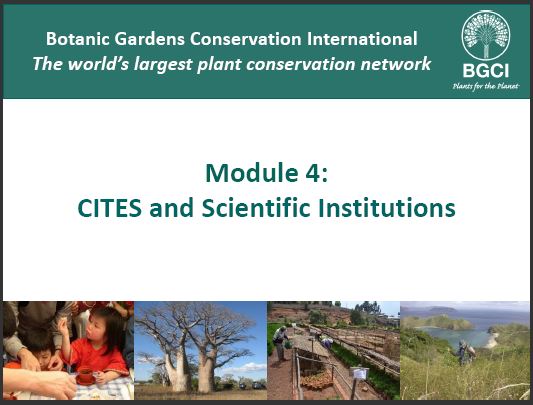 Module 4 Powerpoint Presentation
Module 5: CITES and Botanic Gardens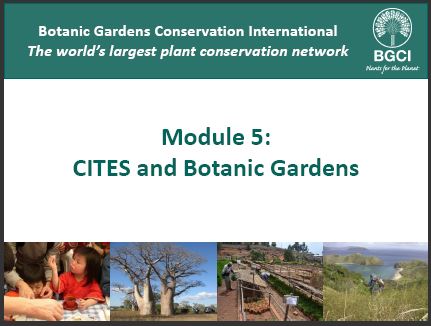 Module 5 Powerpoint Presentation
BGCI is grateful to Catherine Rutherford for developing these modules and the Rufford Foundation for providing support for their development.