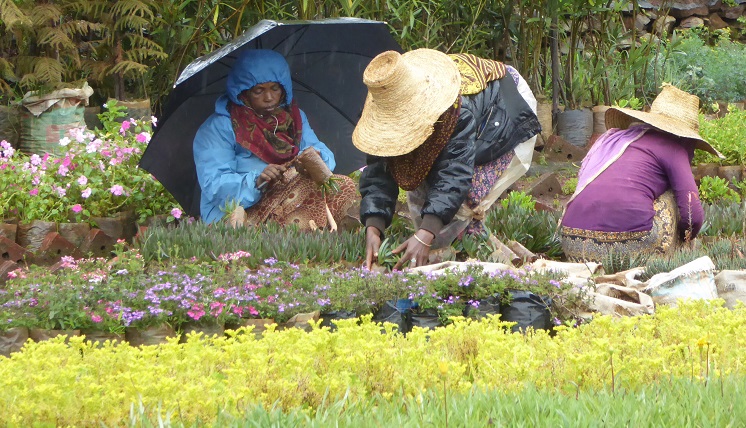 Plant conservation and the SDGs
The Global Strategy for Plant Conservation (GSPC), with its 16 plant conservation targets was originally adopted by the Parties to the Convention on Biological Diversity (CBD) in 2002. It was updated and revised in 2010, with targets set to be achieved by 2020.
Although it is generally acknowledged that greater progress has been made in conserving threatened plants than would have been made without the GSPC, there is a continued lack of mainstreaming plant conservation at the national level and a lack of comprehensive information on which plants are threatened and where.
With the GSPC reaching the end of its second phase in 2020, it is important to consider how plant conservation can enhance its visibility and generate support in the future.
The 2030 Sustainable Development Agenda and associated Sustainable Development Goals (SDGs) were developed to succeed the Millennium Development Goals and were adopted in 2015 by the international community through the United Nations. It is expected that the SDGs will shape the actions taken by governments in the future.
The SDG framework provides a helpful point of reference to demonstrate the fundamental importance of plants for the planet, and the achievement of the GSPC targets up to and beyond 2020 and can play a valuable and sometimes a central role in helping the achievement of several SDGs.
In 2016, BGCI carried out a review of how and where plant conservation actions contribute to the achievement of the SDGs. While the closest linkages are with SDG15 - Life on Land - there are also clear linkages with goals to end poverty and hunger and to ensure good health (SDGs 1, 2 and 3), as well as those focusing on clean water, renewable energy, sustainable cities, responsible consumption and climate action (SDGs 6, 7, 11, 12 and 13).
The review was published as a policy paper that was presented at the conference of the Global Partnership for Plant Conservation, which was held at Missouri Botanical Garden, St Louis, USA from 28-29 June 2016. The paper can be downloaded here.