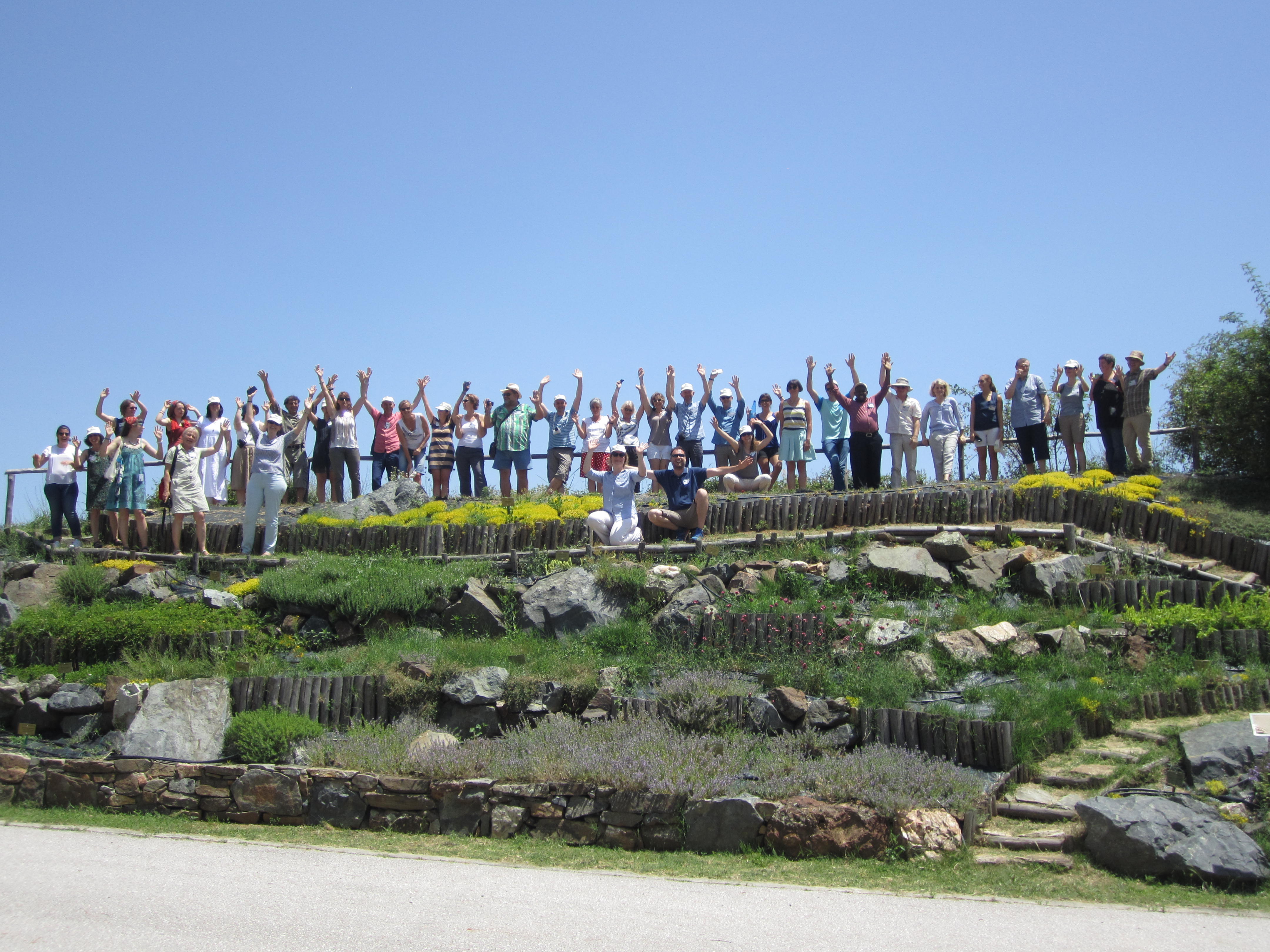 BigPicnic

BigPicnic is a three year project (2016 - 2019) funded by the European Union's Horizon 2020 prgramme which brings together the public, scientists, policy-makers and industry to help tackle the global challenge of food security.
Botanic gardens, with help from other Partners, will co-create a range of exhibitions and participatory events with people from all walks of life, to generate dialogue and build greater understanding of food security. Our collaborative approach aims to give a voice to adults and young people, communicating their views to policy-makers, sharing ideas, encouraging debate on the future of our food and achieving Responsible Research and Innovation (RRI).
The BigPicnic team involves nineteen Partner organisations, including botanic gardens, universities, a science shop, an institute for art, science and technology, and an international NGO. Co-ordinated by BGCI, BigPicnic Partners span twelve countries across Europe and one in Uganda.
BigPicnic has seven objectives:
Increase engagement with local and global food security issues through outreach exhibitions and science cafés among diverse audiences.
Develop botanic gardens as centres that promote dialogue between public, researchers and policy makers
Improve the understanding and realization of Responsible Research and Innovation through the provision of best practice case studies for an RRI toolkit
Utilize the findings of other EU funded projects: INQUIRE, PLACES and VOICES.
Build the capacity of botanic gardens across Europe to develop and deliver co-creation approaches with their local and regional audiences
Co-develop tools for measuring the engagement of partners and co-creation teams with RRI and the benefits of the co-creation participatory approach adopted in the project
BigPicnic Recommendations
Using the BigPicnic project data, a series of policy briefs have been developed. Food production, sustainability and the climate, participation, education and organisational development were
all shown to be important in the context of the project and food security. The common thread that unites all of these individual areas is heritage and the role that food plays in our individual lives. To address food security, heritage and its overarching influence in all aspects of the debate must be acknowledged.
There are six BigPicnic policy briefs. Four aim to support policy makers to shape future food policies and funding frameworks and two seek to support informal learning sites to apply the learning that occurred throughout the project. To highlight where BigPicnic findings link to existing frameworks and illuminate gaps in current policy, each policy brief maps the BigPicnic recommendations to the most relevant United Nations Sustainibility Goals (SDGs) and the European Union's Food 2030 Priorities.
BigPicnic Recommendations booklet
For policy makers:
BigPicnic policy brief 1: Food and heritage
BigPicnic policy brief 2: Climate change
BigPicnic policy brief 3: Sustainable food production
BigPicnic policy brief 4: Education and food security
For informal learning sites:
BigPicnic policy brief 5: Using participatory approaches
BigPicnic policy brief 6: Organisational development through food security
Keep up to date and get involved
Check out the BigPicnic website
Follow BigPicnic on Twitter (@BigPicnic_EU)
Check out our BigNews - the BigPicnic newsletter
Our BigNews is sent put 4 times per year. You can sign up to recieve each issue straing into your inbox by scrolling to the bottom of any page on the BigPicnic website and entering your email address.
| | | | | |
| --- | --- | --- | --- | --- |
| | | | | |
| Biologists night (University of Warsaw) | | School children planting vegetables (School Biology Centre Hannover) | | Taxus baccata (University of Lisbon) |
This project has received funding from the European Union's Horizon 2020 research and innovation programme under grant agreement No 710780.