The Fairchild Challenge/BGCI Global Competition 2011/12
Plant Champions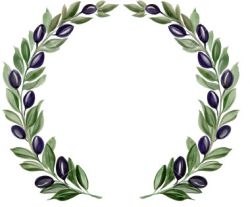 Join us in a Global Competition that has been inspired by London 2012! Organised by BGCI and The Fairchild Challenge, this year's Fairchild Challenge/BGCI Global Competition aims to link plants to the Olympic Games by:
encouraging students to research their country's plant biodiversity and represent it through the creation of an Olympic wreath
showcasing plants from around the world at London 2012 and promoting a conservation message.
Plants and the Olympics
The relationship between sports and plant life began with the Olympic Games over 2,700 years ago in ancient Greece by the crowning of the winning athletes using olive branches. The olive tree (Olea europaea) was considered sacred and symbolized peace and victory. Native to the Mediterranean Basin, the olive was important for nutrition and health, and was valued economically.
Updating tradition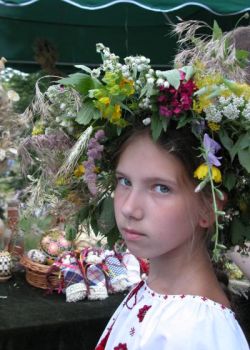 We want students to update the idea of a traditional wreath and create one that is fit for an athlete competing in London 2012.
Students are asked to research plants that represent their country's biodiversity and select those that could be woven together to produce a stunning wreath (see picture).
They can use different parts of their selected plants to create their wreath – these could be flowers, leaves, fruits or twigs. Students need to provide:
a) a list of plants, including Latin names, used in their wreath (a minimum of three different plant species must be used)
b) a rationale (500 words) for their selection of plants - at least one plant must have a conservation message
c) a one-sentence conservation message related to one of the selected plants and;
d) a colour photograph of their wreath, worn on the head of, or held by, the student.
The winning wreaths
Photographs of the winning wreaths will be displayed in London during the 2012 Summer Olympics.
How does my site get involved?
The Fairchild Challenge/BGCI Global Competition is open to students between the ages of 11 and 19.
A) If you already host the The Fairchild Challenge (FC) you can select this Global Competition (GC) as one of your challenges. To do this, contact Fairchild Tropical Botanic Garden for more information.
B) If you are a botanic garden that does not currently host the Fairchild Challenge then:
Contact BGCI and tell us that you intend to participate in the Global Competition (GC). This will give us an idea of how many entries to expect, plus we can send you updates!
Contact your local schools and invite them to participate in the Global Competition. You can promote the competition using this flyer and use this link to explain how to participate 'Guidelines for Schools'. Schools submit their two top entries to your site by Thursday 5th April 2012.
Set up a judging panel at your site (three people is sufficient) and select five top entries for submission to BGCI. Wreaths need to be judged on the plants included and relevance to country's biodiversity, the rationale for selecting the plants and the conservation message, originality, creativity of design and aesthetics of wreath.
A certificate template can be downloaded here, for sites to present to winners. Participating sites may also like to offer other prizes as incentives.
Submit your site's top five entries to BGCI by Monday 23rd April 2012. These can be submitted electronically. Please ensure that the images are as large as possible in size and of a high resolution – the larger the better (minimum 300 dpi).
The winners of the Global Competition will be announced on BGCI's website and The Fairchild Challenge - Global web page in May 2012.

Additional information: