BigPicnic Begins
20 July 2016
In May, BGCI was proud to announce the launch of its new project Big Picnic: Big Questions – Engaging the public with Responsible Research and Innovation on Food Security. The first partner meeting for the project was held on the 21st and 22nd June in Northern Greece at the two sites of the Greek Partner, The Balkan Botanic Garden of Kroussia. All 19 Partner organisations, from 12 countries across Europe and Uganda, met to discuss how we will work as a consortium and plan the next steps.
An important starting point for the project was to have conversations about the meaning of the main themes of the project, such as food security. So what is food security? Of course, with such a diverse range of partners, there was a variety of definitions. In general, however, these included ideas about nutrition and balanced diet, conservation, fairness, sustainability, and empowering people to cook, produce and use ethical products. We ultimately decided that as there are many definitions of food security given in the literature, and that such definitions evidently vary with local contexts, we will work within the commonalities between the definitions, and accept the differences.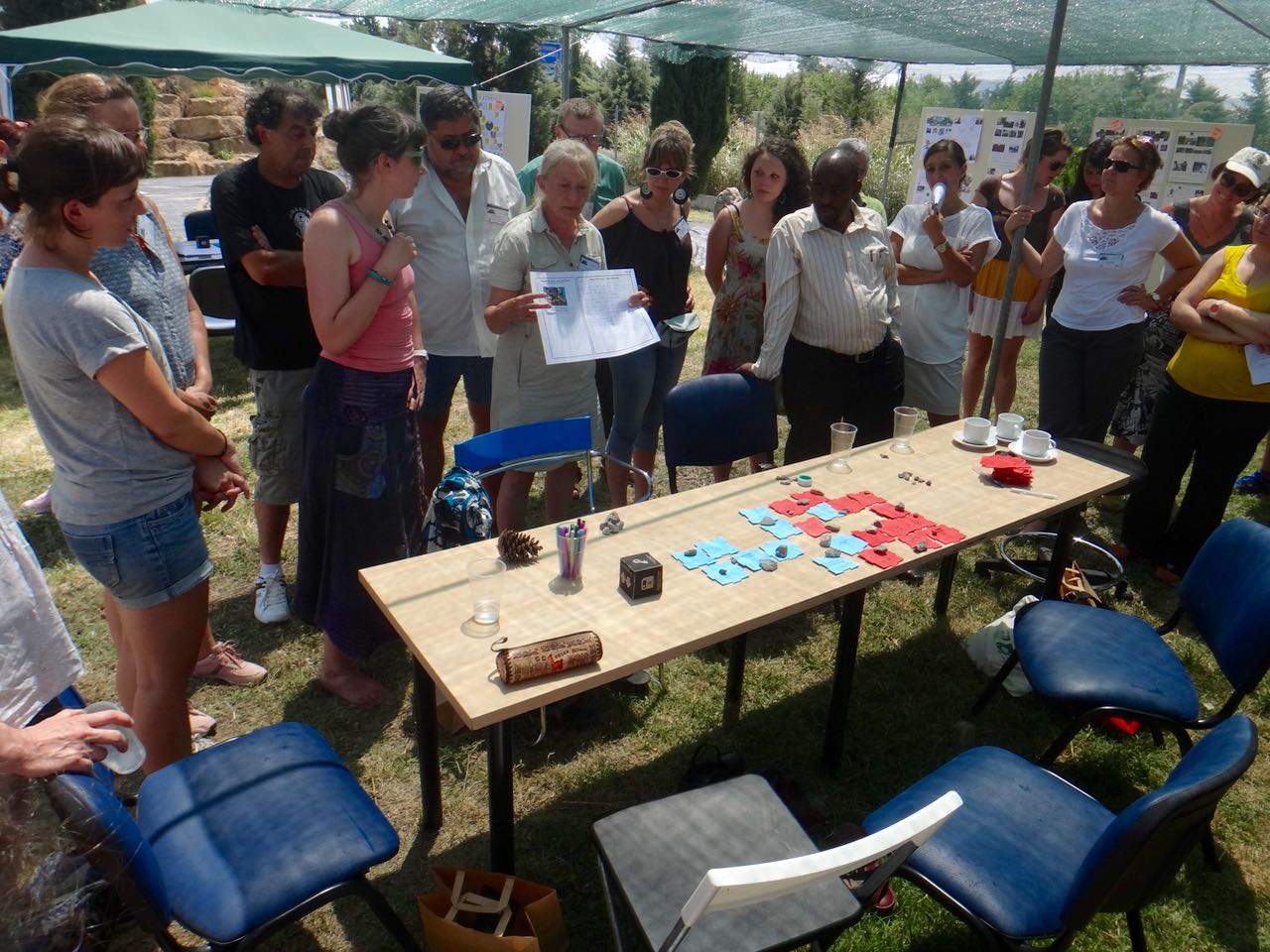 Partners discuss their audience development plans during the co-creation session.
Another important aspect of the meeting was to develop a vision about the project based on shared values. Through debate and discussions Partners concluded that the values should comprise, amongst others, respect for nature, linking urban and rural, culturally sensitive evaluation, and building a sense of community.
BigPicnic is an EU funded project, with partners from across Europe and in Uganda, which aims to open up a public discourse about food security. In the 1st phase of the project Big Picnics, in the form of 15 travelling exhibitions, will offer information, activities and participatory events to stimulate discussion around food security, and open up public debate. Partners will work locally building teams with their communities to co-develop these travelling exhibitions by applying the co-creation approach. The 1st Partner meeting initiated the process of Partners thinking about which audiences we will work with, including less privileged communities, and how we will engage with them.

The Partners celebrate a successful first meeting.
Alongside the serious work of setting out the tone of the project, the Partners were also able to take a tour around the beautiful Balkan Botanic Garden of Kroussia. There was also plenty of time for everyone to get to know each other, over coffee and dinner, starting to build relationships which will help the project to flourish. We look forward to working more on this project, and developing resources to work in each country. Our next meeting will take place at Hortus Botanicus Leiden and WAAG Society in Amsterdam between 10th-13th October. It will aim at developing Partners' capacity for co-creation and how to build their local co-creation teams to work together on developing the Big Picnics.