Developing an Invasive Plant Policy at a Botanic Garden: Lessons Learned
Volume 3 Number 1 - January 2006
Kayri Havens, Ph.D.
With the publication of the Global Strategy for Plant Conservation (GSPC), the profile of plant conservation and the role of gardens in achieving conservation targets have been raised. Many botanic gardens and arboreta have adopted conservation as part of their mission and are evaluating their practices through this prism. For gardens that are developing or maintaining collections from geographically diverse regions, the potential of introducing an invasive species has become a major concern. Like many gardens, the Chicago Botanic Garden's horticultural collection includes species appropriate for our climate from around the world. To build the collection, the Garden has participated in exploration trips to countries in Asia and Europe, as well as other parts of the United States, to bring back new plants with horticultural merit. Because imported species may become invasive (escape cultivation and have a negative environmental impact), the Garden has developed and implemented an invasive plant policy. In this article, I present some suggestions for gardens developing invasive plant policies based on our experience.
This work supports the International Agenda for Botanic Gardens in Conservation which addresses the problem of invasive alien plants (Sections 2.9 and 2.11 and GSPC Target 10. This specific concern of botanic gardens is highlighted in the 2010 Targets of botanic gardens which requires that 'All botanic gardens carry out invasive species risk assessments of their collections and management practices' (Target 11: 2010 Targets for Botanic gardens) and 'Botanic gardens contribute to best practice for control programmes for at least 100 major invasive species that threaten plants, plant communities and associated habitats and ecosystems' (Target 11: 2010 Targets for Botanic gardens).
Building a Team and Setting Parameters
In developing our team, we found it beneficial to bring all the "stakeholders" to the discussion. This allowed the policy we developed to be accepted by everyone. The process involved members of the senior staff (important for conflict resolution) and representatives from the horticulture, collections, conservation science and ornamental plant research departments.
In developing our policy, we found it useful to explicitly define the species about which we were concerned. For our policy, we use the following definitions:

Native (indigenous) – a species that was present in North America prior to European settlement or has arrived since through natural means of dispersal.
Non-native (exotic, alien, introduced) – a species that was brought to North America by humans, either deliberately or accidentally.
Naturalized – a non-native species, or native species from another region of the country, that has become established in disturbed areas and/or native communities.
Weedy – a species that readily spreads, especially in disturbed areas, but generally does not pose a threat to the integrity of native plant communities.
Invasive – a species, usually non-native, that is able to establish itself within existing native plant communities and is posing a threat to the integrity of the community.
We focused on plants that are known to be invading, or likely to become invasive, in the Chicago area and defined our region of concern as the 22 county areas used in our local flora, Plants of the Chicago Region (Swink and Wilhelm, 1994).

Making a List and Checking it Twice
We began by reviewing several invasive plant lists from the upper Midwest and through a series of discussions, and occasionally photo documentation for proof, came to consensus on a list of plant species that we believe are invasive in our region. We review our list annually, making additions and deletions as new information becomes available. Most of the species on our list were not in our collection. For those that were found on our grounds, one of three courses of action was assigned: remove, phase out, or evaluate. Species that we felt posed the greatest threat have already been removed and replaced. Species that pose a lesser invasive risk and form significant structural features in landscape are being phased out over the next five to ten years. We will evaluate, through our plant evaluation program, any taxa where invasiveness is suspected, but the risk posed by each cultivar is not known. In total, less than 0.3% of taxa in our collection are being removed, and replacement offers the opportunity to expand our collection.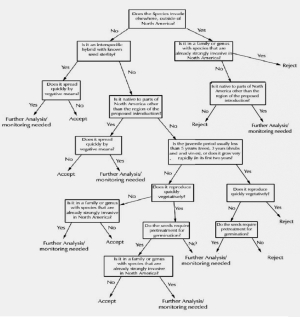 Figure 1. Decision tree from Reichard and Hamilton (1997).
Click the image to see it full size.
See notes below for some more information
Preventing New Invasions
It was important that our policy also addressed assessing the risk of new introductions. Plants enter our collection through plant exploration trips, from commercial sources and from index semina (seed exchange) orders. Our list serves as the first screen; no species or cultivar (unless it is a documented sterile cultivar) of an invasive species on our list is added to the collection. For taxa new to the Chicago region, the Garden performs a risk assessment (Figure 1) using a slightly modified version of Widrlechner's revision of the Reichard and Hamilton (1997) model (Widrlechner, USDA-ARS, pers. comm.). Any species new to the United States undergoes in ground evaluation for at least four years after reaching reproductive maturity in addition to the risk assessment.
Spreading the Word
It is important that all garden staff understand and follow our policy. We have posted the policy on our website and sent information about invasives to all departments. We have distributed our invasive list to all instructors in our education programs to ensure they don't recommend an invasive species. The invasive team reviews catalogs for plant sales and the gift shop, including materials used in dried flower arrangements. We have also discontinued our Index Seminum programme, recognizing that our native plants may become invasive elsewhere.
It can be both challenging and rewarding to develop a botanic garden invasive policy. We are confident that we have substantially minimized the risk of any Chicago Botanic Garden plantings causing environmental problems for our community, thus strengthening our conservation mission without compromising our horticultural display.
References
Koppen, W. 1936. Das geographische system der climate. Handbuch der Klimatologie. Gebruder Borntraeger, Berlin. 1:1-40. [http://www.geofictie.nl/ctkoppen.htm, accessed November, 2005]
Reichard, S.H. and Hamilton, C.W., 1997. Predicting invasions of woody plants introduced into North America. Cons. Biol. 11: 193-203
Swink, F. and Wilhelm, G., 1994. Plants of the Chicago Region, 4th Edition. Indiana Academy of Science, Indianapolis, IN
For Further Reading
Groves, R.H., F.D. Pannetta, and Virtue, J.G. (eds.), 2001. Weed Risk Assessment. CSIRO Publishing, Collingwood, VIC, Australia


Kayri Havens, Ph.D. is the Medard and Elizabeth Welch Director at the Institute for Plant Conservation, Chicago Botanic Garden
http://www.chicagobotanic.org/research/conservation


Notes Relating to Figure 1
Our modifications, based largely on those of Mark Widrlechner, USDA-ARS, Ames, Iowa (pers. comm.), include:

If a species requires further analysis and is not from a region with a similar climate (based on Koppen Climate Classification (Koppen, 1936), then accept.
If a species requires further analysis and has fleshy bird-dispersed fruits, then reject.
If a species is rejected from the right side of the tree and does not have fleshy bird-dispersed fruits, then requires further analysis.