Asian Cultural Experience
This posting is no longer current. Please check out our Events & Meetings for the latest postings.
14 - 15 July 2007
Atlanta, USA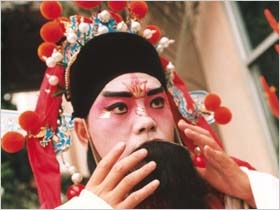 More than 900 volunteer participants, representing 12 Asian countries, will be featured at this year's Asian Cultural Experience at the Atlanta Botanical Garden.

This year's event will focus on the culture and heritage of Cambodia, China, India, Indonesia, Japan, Korea, Laos, Malaysia, Nepal, Pakistan, The Philippines, Taiwan, Thailand and Vietnam.

The highlight of the two-day festival is the Performance Celebration, featuring the music and dance of the 12 nations, at 6 p.m. Saturday, July 14th, on the Atlanta Botanical Garden's Great Lawn.

The festivities begin at 10 a.m. that day with a VIP Tea Party and a Grand Opening Ceremony hosted by key volunteers from metro Atlanta's Asian-American communities.

During the two days, there will be fashion shows, exhibits of rare cultural artifacts, and a variety of demonstrations, including calligraphy, woodwork, pottery, vegetable and ice carving; and origami, the Japanese art of paper-folding.

There also will be demonstrations of Thai massage, as well as games such as Igo (Japan), Sungka (The Philippines) and Mah Jongg (China). Martial arts, including Taekwondo, Judo and Karate, will also be demonstrated.

Audience participation is encouraged.

Visitors also can sample foods of the countries; and a bazaar will include a treasure trove of arts and crafts for sale.


Full details are on the Asian Cutural Experience website.