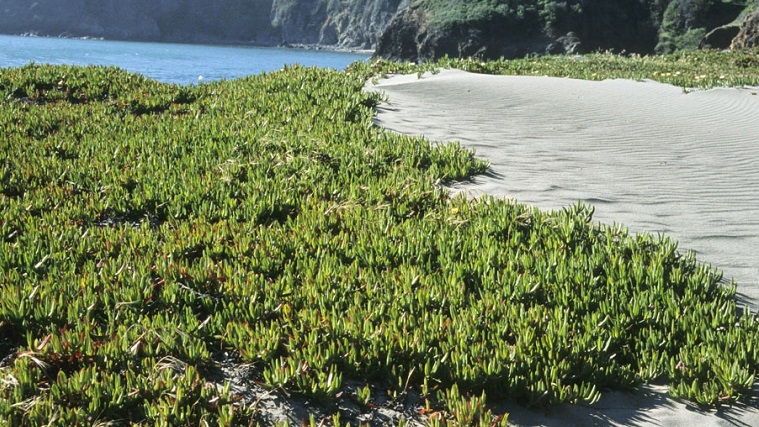 Invasive alien species
The spread of invasive alien species is one of the major threats to global biodiversity. Botanic gardens hold large and diverse collections of plants, many of which may be exotic, and some of which may be new to cultivation. For gardens that are developing or maintaining collections from geographically diverse regions, the potential of introducing an invasive species is a major concern. This is exacerbated by changing global climatic conditions. It is vital that botanic gardens take steps to prevent future problem taxa from establishing through their collections.
Actions that botanic gardens should take with respect to alien invasive species include:
Ensure that all staff are made aware of the issues and problems posed by invasive alien plants.
Be aware of which species are known to be invasive in their country or region and of the risks that these species pose.
Be aware and act within local/national/ regional guidelines and polices on invasive species.
Develop and implement codes of conduct relating to the introduction and cultivation of exotic plant species.
Conduct risk assessments of the plants in their collections.
Ensure that no invasive or potentially invasive plants are unintentionally introduced into the collections.
Carry out education and public awareness programmes for staff and visitors.
Continuously monitor the plants in their collections for signs of 'invasiveness' and take necessary action to control the spread of species if necessary.
Take care when disposing of unwanted stocks of plants and plant waste material from any part of the garden.
Ensure potentially invasive species are not included on indices seminum.
Never offer for sale known or potentially invasive species in garden shops or nurseries.
Control or remove invasive plants or other organisms from collections as soon as they are detected and confirmed.
Share information on potentially invasive species with other botanic gardens.
Work with the nursery trade to prevent the sale of invasive species through garden centres etc.
Promote an in-house strategy based on:
a. Prevention;
b. Detection, surveillance and rapid response;
c. Mitigation and control.
Download the European Code of Conduct for Botanic Gardens on Invasive Alien Species in English and in Polish.