Wuhan: Congress Proceedings Online
The 3rd Global Botanic Gardens Congress has drawn to a successful conclusion. Attracting nearly 1,000 participants from 67 countries, the congress included 4 plenary sessions, 42 symposia, 7 workshops, and 6 network meetings. A total 202 oral and 145 poster presentations were given during the week. You can most of these archived online here.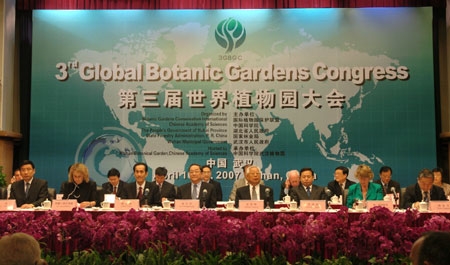 The Proceedings on this website consist of Papers and Posters. All the documents are in PDF format.
Proceedings