BGANZ Collections Assessment
Thanks to all of the gardens that contributed to the BGANZ Collections Assessment in 2013!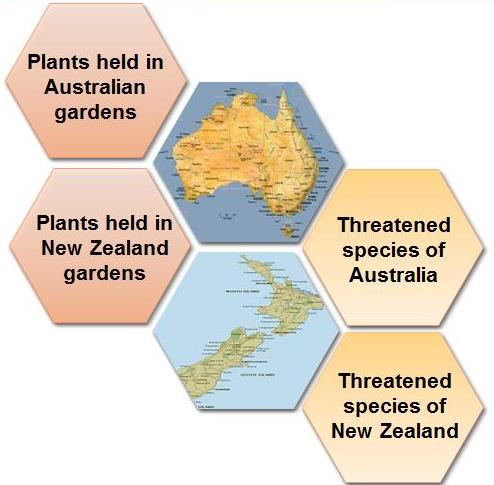 This helps to gauge progress toward the Global Strategy for Plant Conservation's (GSPC) Target 8 to have 75% of threatened species in ex situ collections by 2020.


2013 Assessment Results
With taxa lists submitted by 30% of gardens in the BGANZ network (43 collections), an important benchmark was set in 2013.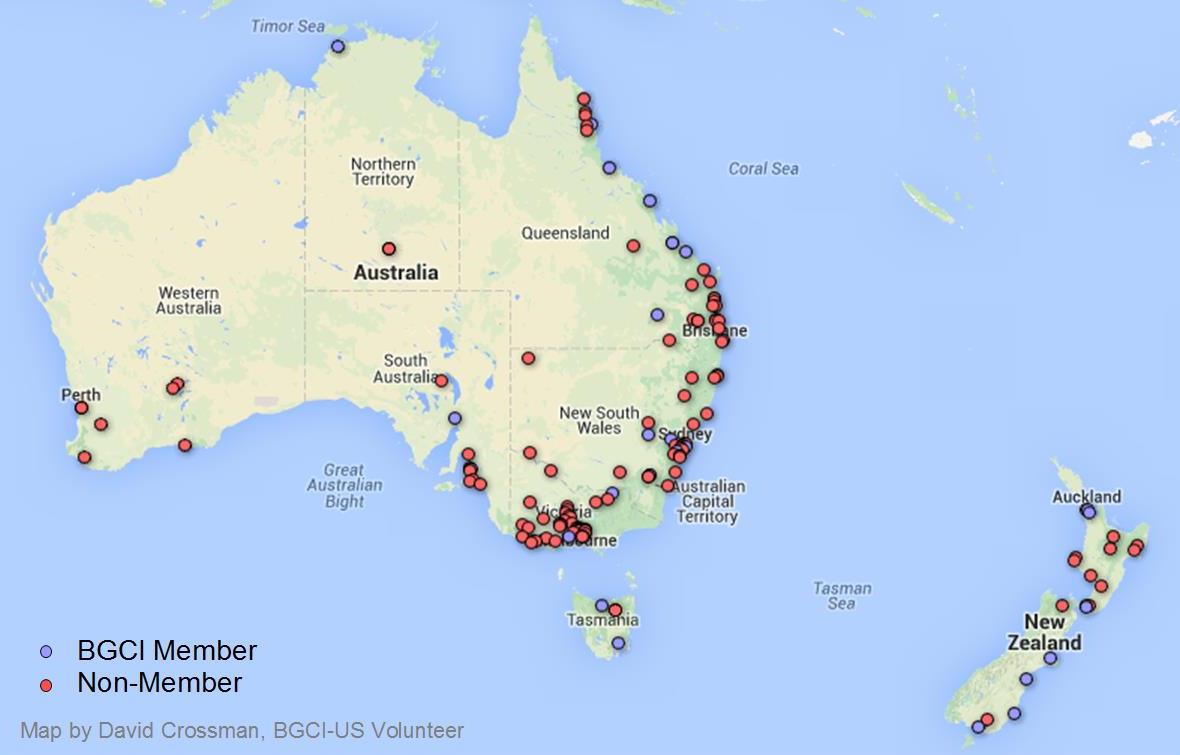 We compiled taxa lists from collections via PlantSearch and combined the national threatened species lists of Australia and New Zealand to conduct an ex situ gap analysis of threatened plants native to the region.

We found that 56% (854 of 1519) of AU and NZ threatened species are safeguarded in living plant collections.



Looking to the Future

This is the best regional progress toward the GSPC Target 8 found so far - but there is definitely still work to be done to reach the 75% goal by 2020. For example, nearly 40% of reported threatened native species are known in only one collection, which likely reflects low genetic diversity.

This could be the first region to meet the GSPC Target 8 - an important accomplishment as we conduct the mid-term review of the GSPC. Future priorities include:

taxa lists are annually updated in PlantSearch
include additional AU/NZ plant collections

include AU/NZ seed and gene banks
increase species representation across multiple collections to boost genetic diversity
include updated conservation assessments as available

If you are interested in contributing data and receiving a list of threatened species in your collection, feel free to contact BGCI US. Thank you!



Many thanks to BGANZ for supporting this effort!