Exceptional Species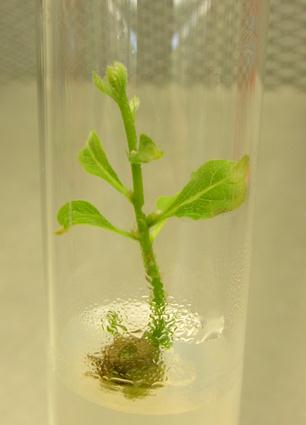 Exceptional plant species can't be conserved by conventional seed banking methods. This includes species whose seed can't be banked (like oaks, palms and cycads) as well as species like the Florida Ziziphus that don't produce seed in the wild.
While numerous researchers and conservation organizations are working to conserve exceptional species on a species-by-species or regional basis, there is the need for a systematic effort to build secure, genetically diverse ex situ collections of endangered species on a scale comparable to that of seed banks.
For more information on how we are working to identify and conserve exceptional species, see also BGCI's Global Trees Campaign webpage.
Identifying exceptional species
There is currently no comprehensive resource to identify exceptional plant species, but this information is needed to help prioritize and focus ex situ conservation planning and activities. We are using information about seed storage behavior and data from our PlantSearch database to identify exceptional threatened taxa in the United States. Results of this work will soon be available here.
Conserving exceptional species
BGCI US, working with partner botanic gardens and organizations across the U.S., is using an important group of exceptional species as a model for prioritizing and conserving (ex situ) species: oak trees. Acorns will not survive long-term dry storage, and other forms of ex situ conservation like in vitro propagation and cryopreservation are exceptionally challenging for most oak species because of their high tannin content. We are working to identify and increase the conservation value of living collections of these threatened species, and we are working with the Cincinnati Zoo and Botanical Garden's Center for Conservation and Research of Endangered Wildlife utilizing these living collections to support research into appropriate in vitro propagation and cryopreservation techniques.
Our recent publication in the International Oaks journal illustrates why this work is so important.
Next Steps
BGCI-US is collaborating with Sara Helm Wallace, Longwood Graduate Fellow, to further refine a North American species list and explore approaches for creating a global threatened exceptional species list.