BGCI Appoints New US Executive Director
UNITED STATES
11 December 2007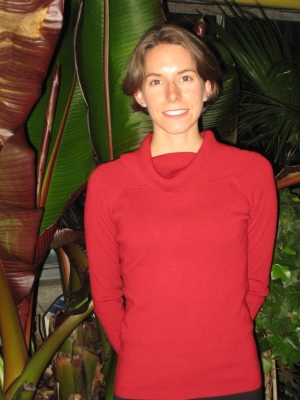 Heading up BGCI's new US office, Andrea Tietmeyer Kramer brings an extensive knowledge of plant conservation, gathered from her work at the Chicago Botanic Garden and with the Center for Plant Conservation.
From 2001-2003, Andrea worked as an endangered plant specialist until becoming a research associate and working on her PhD in the ecology and evolution of the flora of the American Great Basin.
Andrea will be responsible for establishing the BGCI US office at Chicago Botanic Garden and implementing elements of BGCI's Five Year Plan 2007-2012 working with US botanic gardens and partner organisations.
From her official start date of 7th January 2008, key amongst Andrea's activities will be developing education projects, helping to coordinate the North American Botanic Garden Strategy for Plant Conservation and leading US fundraising efforts for BGCI's international programmes.