Plant Conservation Progress in the United States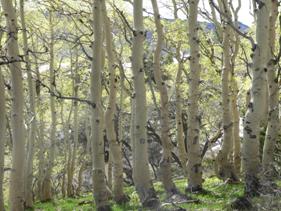 Are we making progress on plant conservation in the United States?
BGCI U.S. and the Plant Conservation Alliance worked to answer this question in spring 2011 using a survey designed to let everyone involved in plant conservation* in the U.S. easily report their efforts and help guide future plant conservation activities.
Thank you to the nearly 400 survey respondents that helped make this project a success!
Survey results are now available in a NEW REPORT (download PDF here), which demonstrates progress toward the PCA's National Framework for Progress in Plant Conservation. Results will be used to help guide the evolution of the National Framework in the coming months (see Appendix A draft suggestions here) .
*Interested in seeing how people are implementing the National Framework? Check out the report's Appendix B for examples compiled from survey responses.
*Read more about the work of botanic gardens to implement the National Framework and the Global Strategy for Plant Conservation here: Kramer, A. 2010. Measuring botanic garden contributions to plant conservation and education in the United States. BGjournal 7(2): 24-28.
Questions? Contact BGCI-US