Care for the Rare Sign Library
---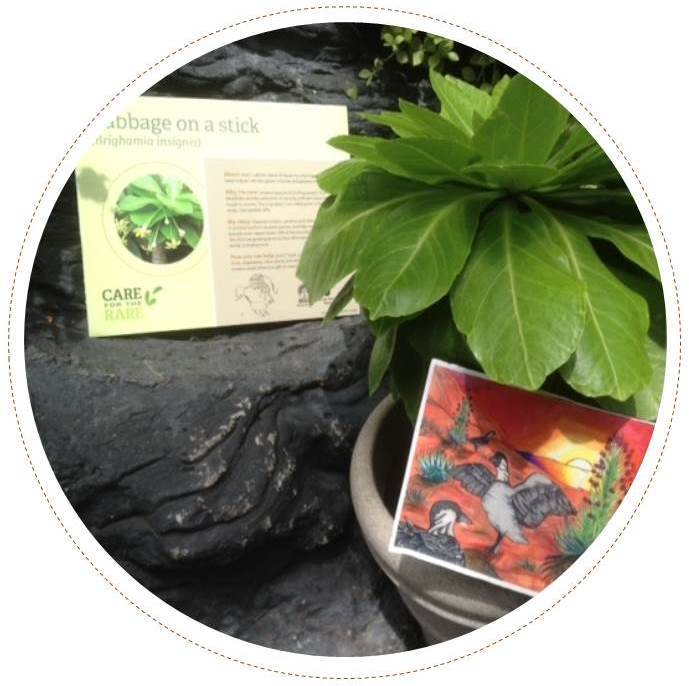 Care for the Rare has been designed as a flexible, growing resource for public gardens to use to highlight threatened species and conservation issues.
Please keep us in the loop! If your garden develops signs using these templates please contact us. We can assist with the process, and would be thrilled to receive your finished signs for addition to the Sign Library.
General Care for the Rare Signs
These introductory signs introduce the Care for the Rare project and can also be customized to include your institution's logo and other conservation information to fit your purposes. These signs can be printed on 11x17 paper.
Care for the Rare logo


The Care for the Rare logo is available to use anywhere to highlight the importance of plants and the need for their conservation.
[JPG] [AI.zip] [EPS.zip]


Species Signs
All signs below have been developed by Care for the Rare collaborators, and have been reviewed for content and design. The signs are printable on 8.5x11 paper. Refer to our sign creation instructions for help on how to insert your garden's logo or customize the content. *Tip: save customized sign files as PDF's for best results when printing.
Scientific Name and
Common Name


MS Word
(editable)

PDF

Sign Creator
(abbrev.)


Aloe polyphylla
Spiral aloe
.docx
PDF
USBG
Arctostaphylos glandulosa var. gabrielensis
San Gabriel manzanita
.docx
PDF
RSABG
Arctostaphylos otayensis
Otay manzanita
.docx
PDF
RSABG
Arctostaphylos pechoensis
Pecho manzanita
.docx
PDF
RSABG
Berberis nevinii
Nevin's barberry
.docx
PDF
RSABG
Brighamia insignis
Cabbage on a stick
.docx
PDF
USBG
Castanea pumila
Allegheny

chinquapin

.docx
PDF
SBGK
Cercidiphyllum japonicum
Katsura tree
.docx
PDF
SRV
Cercocarpus traskiae
Catalina Island mountain mahogany
.docx
PDF
RSABG
Chamaecyparis lawsoniana
Lawson's cypress
.docx
PDF
SRV
Cinnamomum kotoense
Canela
.docx
PDF
USBG
Comarostaphylis diversifolia subsp. diversifolia
Summer Holly

.docx
PDF
RSABG
Crossosoma californicum
California rockflower
.docx
PDF
RSABG
Cryptomeria japonica
Japanese cedar
.docx
PDF
SRV
Cycas revoluta
Japanese sago palm
.docx
PDF
SRV
Dendromecon harfordi
Island bush poppy
.docx
PDF
RSABG
Dionaea muscipula
Venus fly trap
.docx
PDF

USBG
Dracaena draco
Canary Islands dragon tree

.docx
PDF
USBG
Echinocactus grusonii
Gold barrel cactus
.docx
PDF
USBG
Encephalartos horridus
Eastern Cape blue cycad

.docx
PDF
USBG
Euphorbia obesa
Baseball plant

.docx
PDF
USBG
Ginkgo biloba
Maidenhair tree
.docx
PDF
SRV
Gleditsia aquatica
Water locust
.docx
PDF
SBGK
Hesperocyparis goveniana var. abramsiana
Santa Cruz cypress
.docx
PDF
RSABG
Lyonothamnus floribundus subsp. asplenifolius
Santa Cruz Island ironwood
.docx
PDF
RSABG
Magnolia ashei
Ashe magnolia
.docx
PDF
USBG
Malacothamnus aboriginum
Indian Valley bush mallow
.docx
PDF
RSABG
Mammillaria hahniana
Old woman cactus
.docx
PDF
USBG
Ornithostaphylos oppositifolia
Palo blanco
.docx
PDF
RSABG

Phlox pulchra
Alabama phlox


USBG

Pinus torreyana subsp. torreyana
Torrey pine
.docx
PDF
RSABG
Quercus tomentella
Island oak
.docx
PDF
RSABG
Ribes viburnifolium
Catalina perfume
.docx
PDF
RSABG
Rosa minutifolia
Small leaved rose
.docx
PDF
RSABG
Salvia brandegeii
Brandegee's sage
.docx
PDF
RSABG
Sarracenia oreophila
Green pitcher plant

.docx
PDF

USBG
Torreya taxifolia
Stinking cedar
.docx
PDF
USBG
Verbesina dissita
Big leaf crownbeard
.docx
PDF
RSABG
Welwitschia mirabilis
Onyanga desert onion

.docx

PDF
USBG

Wodyetia bifurcata
Foxtail palm

.docx
PDF
USBG

Sign Creator Abbreviations:
RSABG: Rancho Santa Ana Botanic Garden
SBGK: State Botanical Garden of Kentucky
SRV: BGCI US Sign Reviewer Volunteers
USBG: United States Botanic Garden
Didn't find the species you are looking for?
Create your own Sign using our easy-to-use templates.
---
Image at top provided by the United States Botanic Garden.