Botanic Gardens in the Caucasus - Biodiversity Hotspot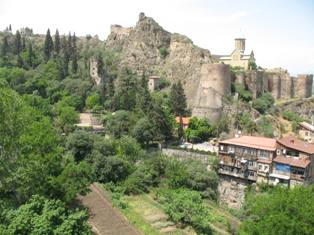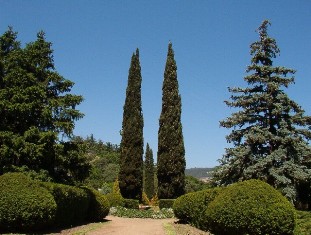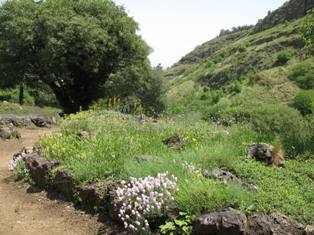 Situated between Europe, Asia and the Middle East the Caucasus is one of the most linguistically and culturally diverse regions on Earth, with more than 50 ethnic groups living in the region.
It's also very important ecologically: the flora of the Caucasus region is estimated to include 6,350 species of higher plants of which around 2,500 are regional endemics. Along with its faunal diversity, this botanical wealth makes the Caucasus one of the Biodiversity Hotspots of the world, and of critical conservation concern.
BGCI has been a longstanding supporter of conservation assessments in the Caucasus and of the work of Missouri Botanical Garden, who are currently coordinating and developing Plant List Assessments for the Caucasian Biodiversity Hotspot. Read about their work here.
As in the neighbouring region of Central Asia (see the Red List of the Trees of Central Asia for more on this region), the Caucasus is an important area for wild fruit and nut trees.
BGCI believes that botanic gardens are perfectly placed to carry out conservation work and recently ran a workshop in Georgia to begin a programme of strengthening Georgian botanic gardens, initially through knowledge transfer and cooperation.
The flora of Georgia is estimated at some 4,150 species of vascular plants, of which 270 are national endemics. Georgia covers a land area of 67,000sq km and has a population of 5.1m people.
Significant collections of living plants exist in the network of botanic gardens and parks in Georgia. These institutions have important conservation opportunities, but are also hampered by some quite fundamental constraints.
Alongside Tbilisi Botanical Garden and Institute of Botany the two-day workshop (attended by several Georgian and international botanic gardens as well as global environmental NGOs) looked at the main challenges faced by Georgian botanic gardens in conservation, research, education, and public outreach.
Summary table of the needs of Georgian botanic gardens:
Conservation and research

- need for a collections policy
- digitisation of collections
- focus on ex situ conservation of threatened native plants for living collections and seed banking
- individual gardens have a conservation and research niche
- functional herbarium, research facilities and library

Horticulture and display

- focus on displays of native Caucasian/Georgian rare and threatened plants
- integration of natural and cultural/historical elements in the gardens
- horticultural training
- functional propagation facilities/nurseries
- collections' maintenance, irrigation issues, etc.

Education and public outreach

- awareness programmes and materials about the importance of plants
- production of PR materials of botanic gardens role in conservation
- website development, access to literature/library, etc.
- visitor centre and affiliated facilities
Please get in touch with us if you'd like more information on our programme in the Caucasus or to support this work.