Areas of intervention
Rapid assessment of the status of island plant diversity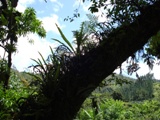 There is no comprehensive assessment of the status of island plant diversity (conservation status, taxonomic knowledge, management gaps). The material assembled through the paper by Caujapé-Castells et al. 2010, the contributions to the island session at the 4th Global Botanic Gardens Congress, a questionnaire prepared by Christian Torres-Santana for a regional assessment of the Caribbean, and ongoing work (e.g. by UKOT) provides a basis for such a rapid assessment and could be completed relatively quickly with data from other islands and regions.
Documenting and monitoring ex situ conservation of island plants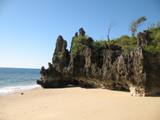 Ex situ collections of island plants are distributed widely in botanic gardens but are not well documented. Supplying information on island botanic garden and arboreta plant collections into BGCI's PlantSearch database is a vital contribution to documenting the status of ex situ plant conservation at the global level and monitoring progress towards Target 8 of the GSPC.
Help achieve GSPC Target 2 for island plant diversity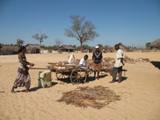 IUCN Red Listing of island plants is faced with particular challenges especially due to the small land area of many islands. A GIPCN expert group should work towards facilitating and coordinating Red List data of island plants. Such an activity would necessarily involve existing IUCN SSC related to island plants.
Facilitating rapid and effective early warning of emerging invasive species on islands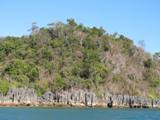 The GIPCN could link early warning systems of emerging invasive species on islands between different oceanic islands, where they partly already exist (e.g. PIER, IABIN).


Evaluating and documenting good practice management examples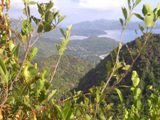 Now is the time to identify and document what has worked and what did no succeed and to share good practice examples. Reviews of good practice management examples may build on the methodologies developed for systematic reviews by the Collaboration for Environmental Evidence and could lead to the publication of toolkits. Different management practices may be evaluated through different expert groups, and topics could include invasive species control, ex situ plant propagation, or habitat restoration approaches.