The GIPCN
Global Island Plant Conservation Email Group
Details of the GIPCN email group will be posted here soon. Messages posted will be shared with all network members.
History
A recently published review article on plant conservation on oceanic islands (Cajaupé-Castells et al., 2010. Conservation of oceanic island floras: present and future global challenges, Perspectives in Plant Ecology, Evolution and Systematics 12(2): 107-130) concluded that there is a need for more collaboration among island plant conservationists from different regions of the world,.
An island plant conservation session was organised at the 4th Global Botanic Gardens Congress in Dublin in June 2010. In parallel, island plant experts around the world were contacted to explore the need for a Global Island Plant Conservation Network (GIPCN). Some 100 plant experts from all oceanic regions of the world were in support of such a network.
Framework
It is proposed that GIPCN will be organised at two levels. On one level it will provide the basic infrastructure for networking (mailing-list, webpage, etc.), while for long-term sustainability, the network should also encompass concrete activities among network members – the second level. It is also recognised that the particular nature of islands, i.e. that they are very isolated and widely scattered across the globe, demands a novel approach to networking. It is therefore suggested that only the basic infrastructure should be centrally maintained, while the responsibility and ownership for activities should be decentralised and shared among many network members.

Furthermore, while the network was established in recognition that islands with a small land area and isolated locations in an ocean are faced with particular plant conservation challenges, this does not mean that very large islands, such as Madagascar, or islands close to a continent, such as the Florida Keys, are excluded from the network.
Objectives of the network
Three main objectives were identified for the GIPCN:
A. Networking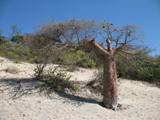 The GIPCN should facilitate contact between island plant experts and exchange of information, documents and experience. Networking is particularly relevant for island plant conservation because islands are globally distributed but isolated areas with similar management challenges. Within many islands or archipelagos there are often only one to a few plant experts. Furthermore, many plant experts often spend only some of their time on island plants and therefore a particular challenge is to keep track of island plant experts and their expertise.
B. Identifying and filling gaps

Many island plant activities have focused on relatively few island archipelagos and regions, few taxa (e.g. flowering plants) and few aspects of plant conservation (e.g. invasive plants). Neglected islands, taxa, data relevant to their conservation, and threats to island plants need to be identified and strategies for filling gaps need to be developed.
C. Identifying and documenting good practice examples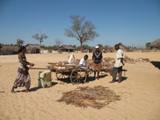 Over the past few decades plant conservation expertise has developed considerably but relatively independently on many island archipelagos. Now is the time to identify and document what has worked and what did not succeed, and to share good practice examples. Islands are a unique system for systematic reviews of management experiences because they represent multiple replicated management cases across all biogeographic regions.
The work on the objectives A to C should be developed in-line with existing international frameworks in mind. In particular, the GIPCN can make major contributions to the Global Strategy for Plant Conservation and the International Agenda for Botanic Gardens in Conservation.