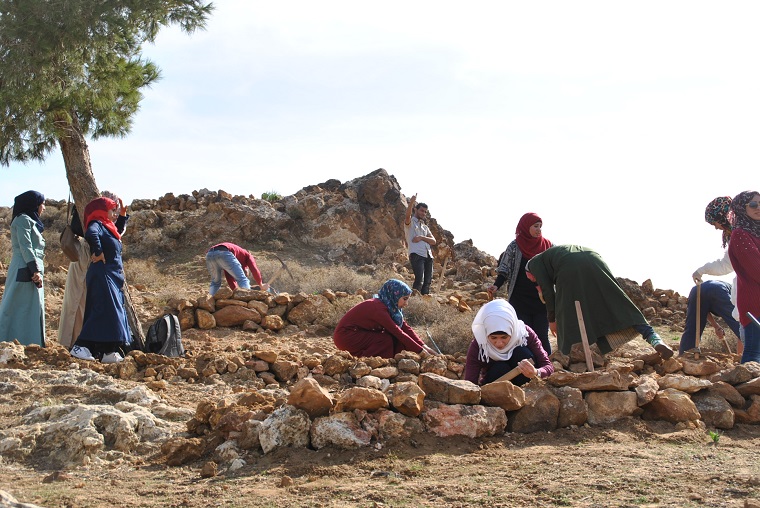 Jordan
BGCI collaborates the with Royal Botanic Garden, Jordan (RBGJ) which was founded in 2005 to conserve the native flora of Jordan. Jordan's flora includes more than 2,500 plant species that are adapted to the arid condition of the country, including more than 60 tree species. Many of these are now severely threatened by development, overgrazing, water scarcity and climate change.
RBGJ is a member of the Ecological Alliance of Botanic Gardens (ERA) which is a global consortium of botanic gardens actively engaged in ecological restoration. In March 2015, RBGJ in collaboration with ERA, hosted a public symposium entitled Restoring Degraded Ecosystems: Regional and International Perspectives. This was the most significant public meeting on ecological restoration to date in the Middle East, drawing over 100 participants from academia, government agencies, NGOs and funding agencies operating in Jordan and several other Middle Eastern countries. Find out more about the symposium here.
Projects
With support from BGCI, RBGJ has conducted research into the propagation of Jordan's native trees. As a first step, RBGJ gathered and reviewed available information about propagation techniques for native tree species, from Forestry Department research centres and private nurseries. This highlighted a strong focus on exotic species. For the small number of native species for which trials had been undertaken no systematic and scientific documentation of the approaches had been followed, and no results obtained.

To address this gap, RBGJ collected seed and completed propagation trials for threatened Jordanian tree species. Seed was also stored in the RBGJ seed bank. Increasing available information about these species will enable a wider group of stakeholders to grow and plant native and threatened tree species, with the long-term goal of improving their conservation status in the wild. Propagation protocols have been shared with NGOs and government bodies and are being used to cultivate a supply of material for planting in schools, gardens and in population recovery programmes.


Propagation protocols
Propagation protocols are currently available for the following species: