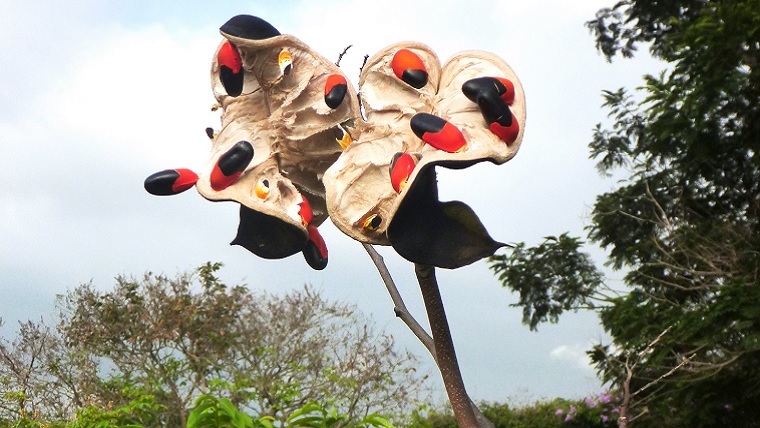 Nigeria
In collaboration with the International Institute for Tropical Agriculture (IITA) Forest Unit in Ibadan, Nigeria, BGCI is undertaking a project to prioritise and protect the most threatened Nigerian trees from extinction. Nigeria has one of the fastest deforestation rates in the world. This project will undertake IUCN Red List assessments to highlight the extinction risk facing Nigeria's trees as a result of forest loss and carry out immediate conservation measures for priority tree species. Conservation measures will include seed collection and storage in the IITA seed bank as well as initiation of propagation programmes to secure survival of the most threatened species.
Find out more about this project on the Global Trees Campaign website.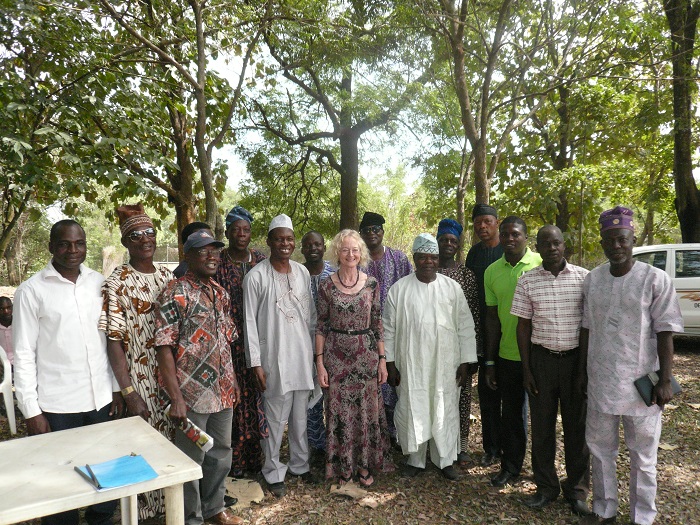 IITA Forest Unit team meeting with the Ekiti Tree Growers Association, a local partner
BGCI is grateful to the Mohamed bin Zayed Species Conservation Fund for supporting this project.
If you are interested in collaboration or supporting this project please get in touch.