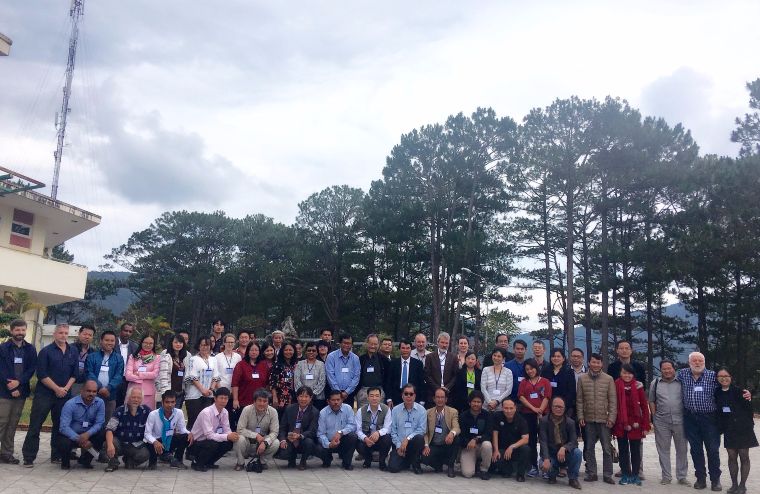 SEABG Network Conference
Every two years the Southeast Asia Botanic Garden (SEABG) Network holds a conference to bring together members and provide capacity building on priority themes determined by the network.
Previous meetings:
2004: Singapore Botanic Gardens, Singapore
2007: Singapore Botanic Gardens, Singapore
2009: Dr. Cecilia Koo Botanic Conservation Center
2011: Xishuangbanna Tropical Botanical Garden, China - More information here.
2015: Eka Karya Bali Botanic Garden, Indonesia and ABS training session - More information here.
In 2017, the 6th SEABG Network Conference was hosted by Bidoup-Nuiba National Park, Vietnam and the associated training focused on the conservation of exceptional species (those that cannot be conserved using traditional seed banking techniques). For more information on exceptional species see the Exceptional Plant Conservation Network website. A summary of the 6th SEABG Network conference proceedings can be found here.