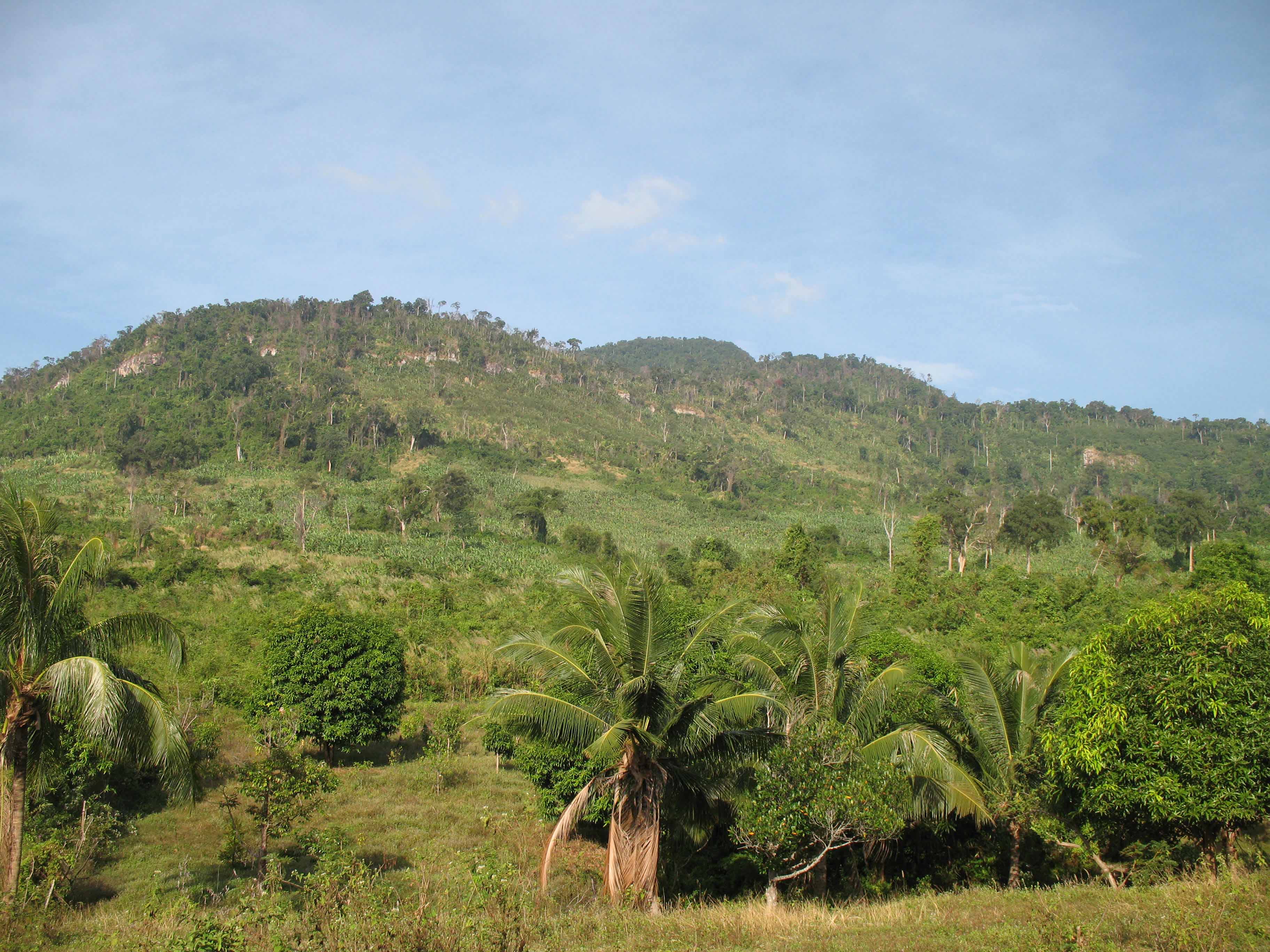 Southeast Asia
BGCI works with botanic gardens, community groups and other plant conservation organizations in Southeast Asia on projects in conservation and supporting livelihoods. This biodiversity rich region has many botanic gardens and conservation research organizations which act as centres of ex-situ collections as well as enriching visitor experiences.
Much of BGCI's work within the region is through the Southeast Asia Botanic Garden (SEABG) Network. The network acknowledges, supports and promotes the work of botanic gardens in the region. In 2016 BGCI appointed a network coordinator to support the network and facilitate collaboration between botanic gardens in the region.
Contact us if you would like further details about our work in Southeast Asia.
Past Projects:
Cambodia
In southern Cambodia, at Bokor National Park, between 2008 and 2010, we helped the villagers of O Toch enhance their livelihoods, pilot forest restoration and conserve rare non-timber forest project (NTFP) species.
We assisted in setting up a community protected area within the park divided into a utilisation zone where sustainable harvesting is managed by the local community and a conservation core zone, where harvesting is not allowed.
In the conservation area, highly threatened native trees have been grown. As part of this endeavour, a local nursery was set up where, amongst others, the Critically Endangered Aquilaria crassna, an agarwood-generating species, was propagated. Saplings are intended for reinforcement programmes of wild populations, as well as to be used for plantations to trial the artificial induction of agarwood.
More information on this work can be found here.
Vietnam
In Vietnam we have been conserving medicinal plants alongside traditional herbalists by establishing reintroduction plots in Bavi National Park. We aim to use this model to implement similar community-based projects in Tamdao National Park.
Indonesia
In Indonesia, supported by the Rufford Foundation, we worked with botanic garden partners on the conservation of Cibotium barometz, an increasingly rare tree fern. The golden hairs are used medicinally. The work included community outreach and training as well as strengthening the ex situ collections of the plant. We aim to expand this project to include Java and Sumatera.