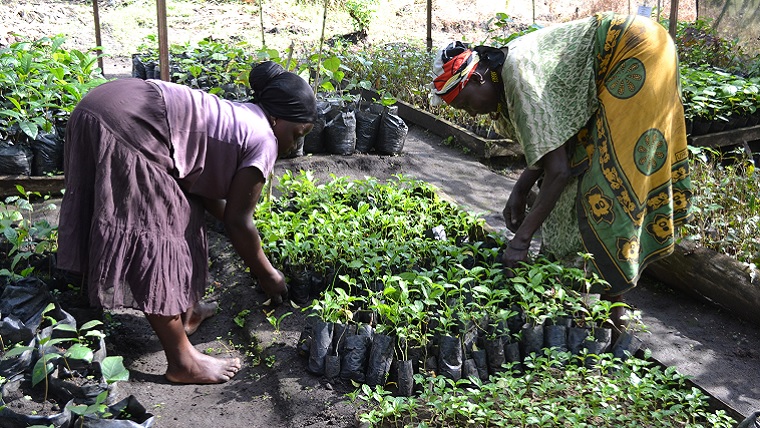 Uganda
BGCI collaborates with three botanic gardens in Uganda; Tooro Botanical Garden, Entebbe Botanic Garden and Nature Palace Botanical Garden.
Projects
Supporting forest restoration at Tooro Botanical Garden - BGCI has been supporting the tree conservation and forest restoration work of Tooro Botanical Garden (TBG) in Fort Portal, Western Uganda, since 2012. This work contributes to BGCI's project Enhancing Tree Conservation and Forest Restoration in Africa.
Situated on a previously degraded Central Forest Reserve, TBG has increased the number of species represented on the site from 19 to 126 tree species in the past four years (2012 - 2016). In addition to restoring the site of TBG, they have brought two Local Forest Reserves in the Fort Portal region under indigenous forest restoration. These sites demonstrate the benefits of restoration and are testing the performance of indigenous species. Propagation protocols are being developed for top performing species in the nursery at TBG. The nursery sells indigenous tree seedlings to support other forest restoration and tree planting projects in the region.
Training
BGCI ran a training course in 2015 in Uganda focusing on tree seed collection, in collaboration with the Uganda National Gene Bank and the Kew Millennium Seed Bank Partnership. The course was attended by representatives from botanic gardens and government. The course taught best practice in seed collection, including how to sample for genetic diversity, how to avoid overharvesting, and how to process seed in the field to avoid loss of viability.
In March 2017 BGCI delivered a training course on forest restoration in collaboration with Tooro Botanical Gardens and Kadoorie Farm and Botanic Garden. Twenty two participants attended the training course representing botanic gardens, NGO's and government institutions from Kenya, Rwanda, Nigeria and Uganda. Participants were taught how to plan forest restoration, select appropriate native species, propagate trees from seeds and cuttings how to monitor progress at restoration sites. Read more about this training course on the Ecological Restoration Alliance of Botanic Gardens website.
BGCI is grateful for the support provided to our work in Uganda from the Ashden Trust, Fondation Franklinia and the Japan Biodiversity Fund.
If you are interested in collaboration or supporting work of BGCI and our Ugandan partners please get in touch.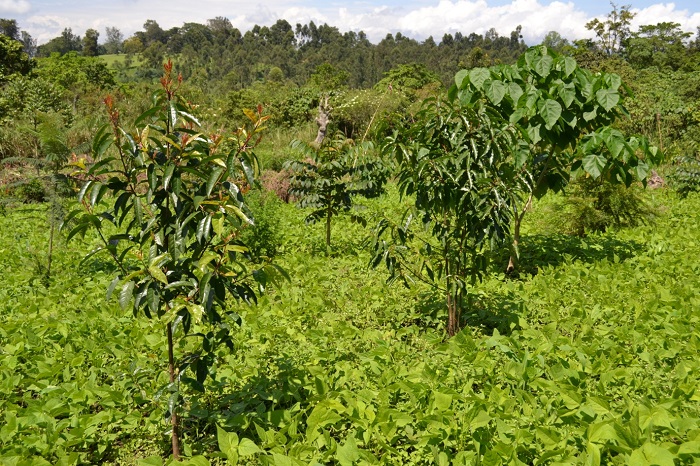 Restored forest plot within Tooro Botanical Garden intercropped with leguminous vegetables 1.5 years after planting, 2014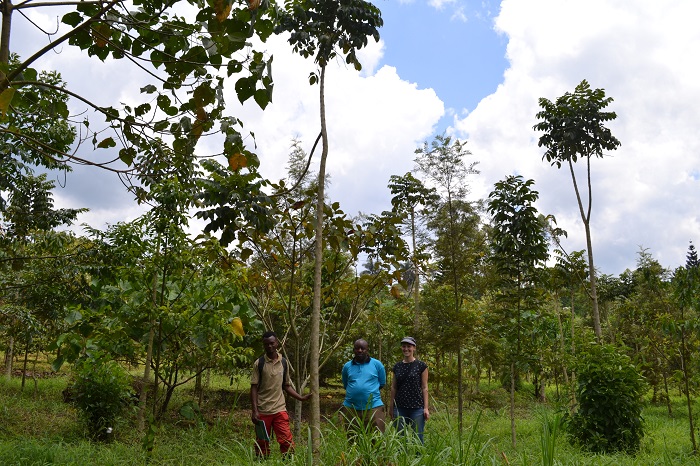 Restored forest plot within Tooro Botanical Garden 3 years after planting, 2016
Propagation protocols
Propagation protocols are currently available for the following species: